This version has some interesting new features. Image to Text (OCR) is now possible, thanks to iseahound's Vis2 function and tesseract (now bundled with PMC, hence the new file sizes). I've been asked to add this more than once, so I'm happy to announce that it's finally available.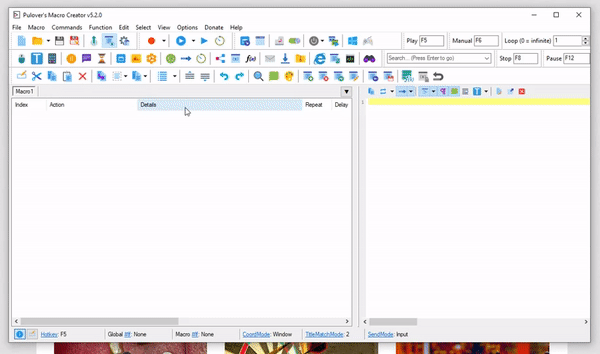 It's also worth mentioning that it's now possible use any AHK hotkey to play macros in PMC. You just have to edit the macro in the Edit Macro window (Ctrl+Shift+M) to enter a valid hotkey with modifiers. Even mouse buttons will work now.
Update: Fixed some problems in v5.2.0 and updated to 5.2.1.
What's New
About & Changes
Added new feature: Image to Text (OCR) in Image Search command window.
Added support for defining any hotkey for Play manually in Edit Macros window.
Added Go to command in edit menu.
Added font size setting for macro list in view menu.
Added font size setting for preview panel.
Fixed bug when closing macro tab.
Fixed bugs.